Breeze
Brand: Kremke Soul Wool
Login
Additional images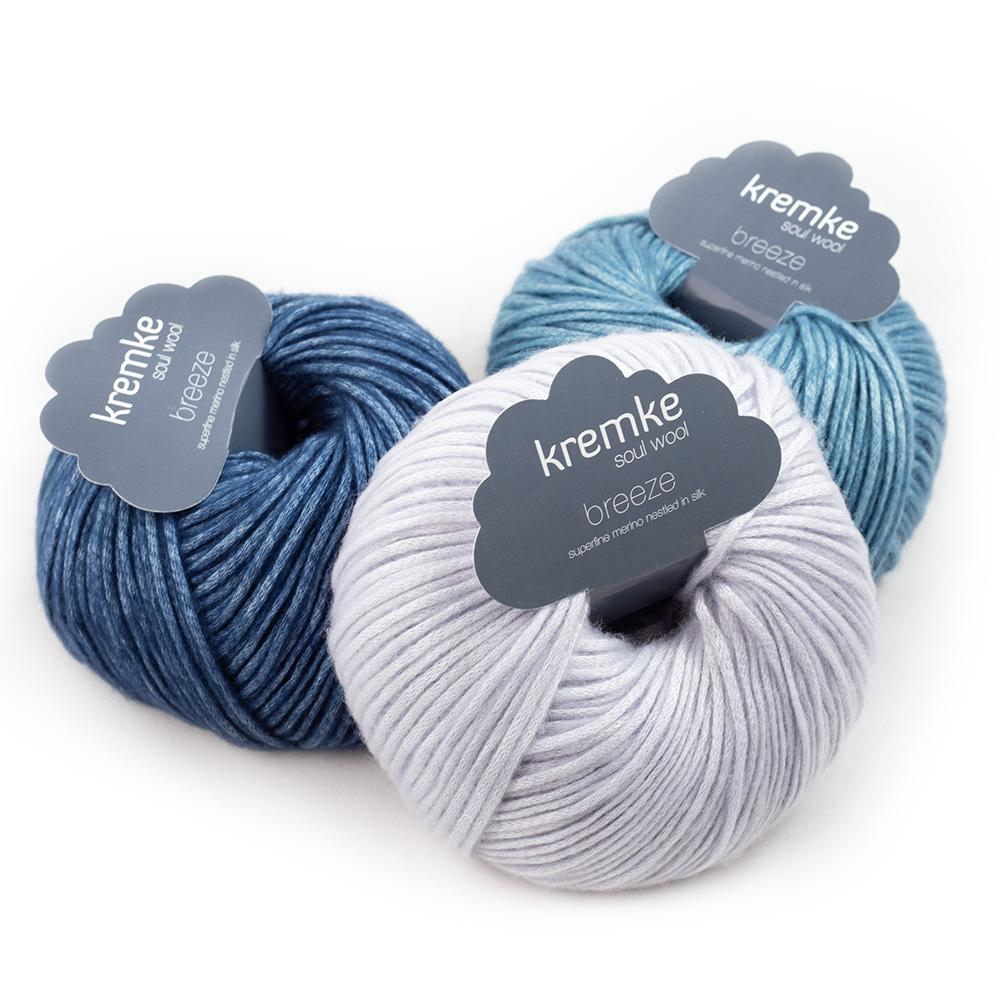 Product Information
Material: 61% Silk, 39% Pure Wool
Yardage: 100m/50g
Needle: 5-5,5 mm
Gauge: 15 = 10 cm
Material Consumption for women's jumper size M: 400g
Machine wash in delicate mode.
Breeze is exactly what it is called: a light breeze in summer. The 19 micron superfine merino wool is embedded by shimmering mulberry silk. This material combination melts into a super soft all year round yarn for beginners and advanced knitters. The special spinning method, that looks like a knitted chain, ensures high elasticity despite the silk portion in the yarn. The long yardage with the thick needle size creates airy light fabrics and reduces the consumption of yarn. And: It is really machine washable - tested by our boss herself! The piece keeps its shape and the special look and super fluffy feel stays the same as before washing.